'Mordecai / Falcon in a Tennis Headband' Print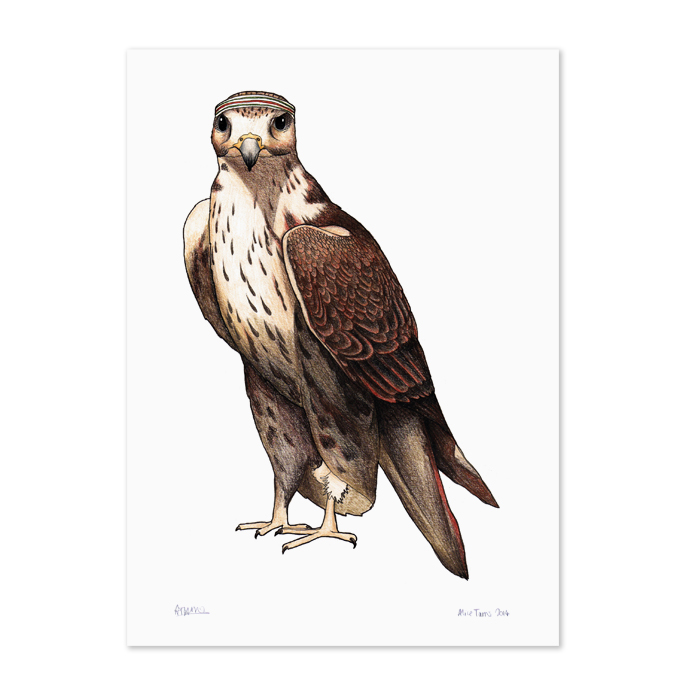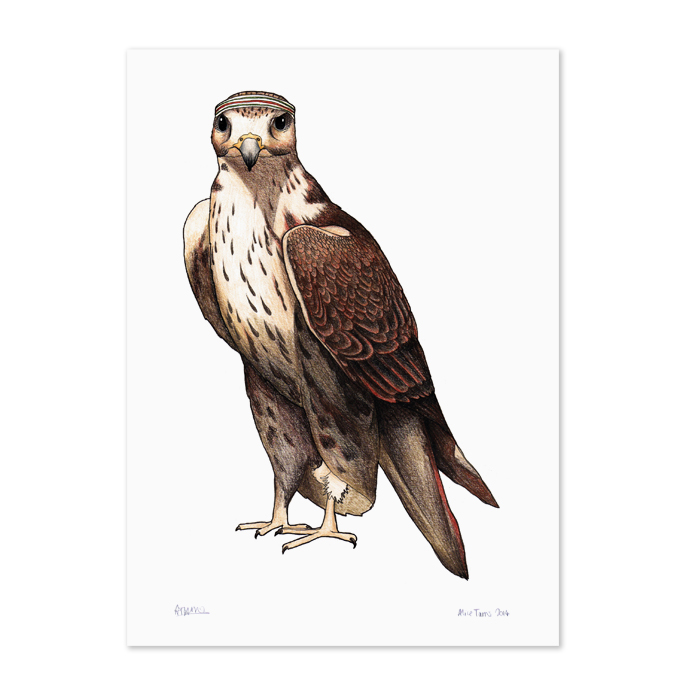 'Mordecai / Falcon in a Tennis Headband' Print
My research lead me to believe 'Mordecai' was played by a Saker Falcon - 2 actually, the first escaped so they had to find another - hence Richie Tennenbaum noticing the 'grey feathers' at the end of the film.
If the above meant nothing to you, you should watch 'The Royal Tennenbaums.' It's great.
Available in A4 (8.3 x 11.7 inches)
Open edition, each print is signed and dated at the bottom.
Professionally printed onto 230gsm Splendorgel paper, they're as close to the original illustrations as possible.
Safely shipped wrapped in cello and board backed for the journey.