'Emperor Penguin in a Fez' Print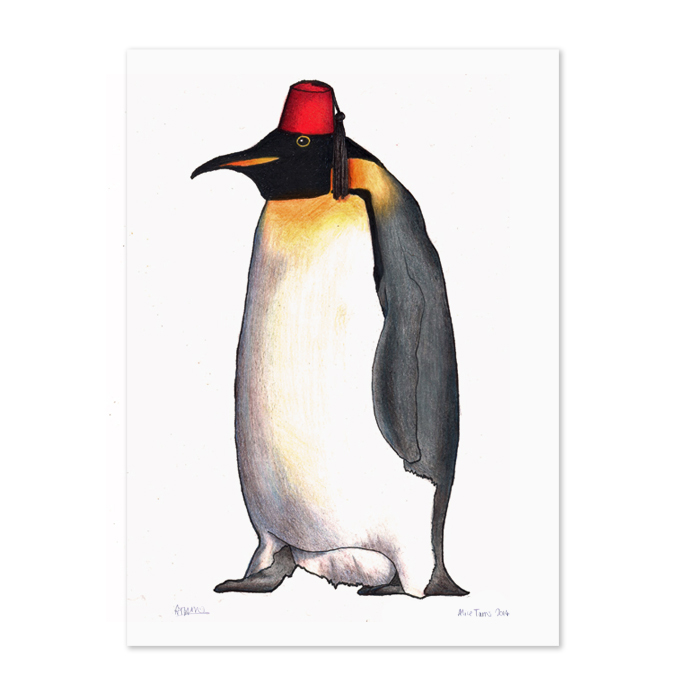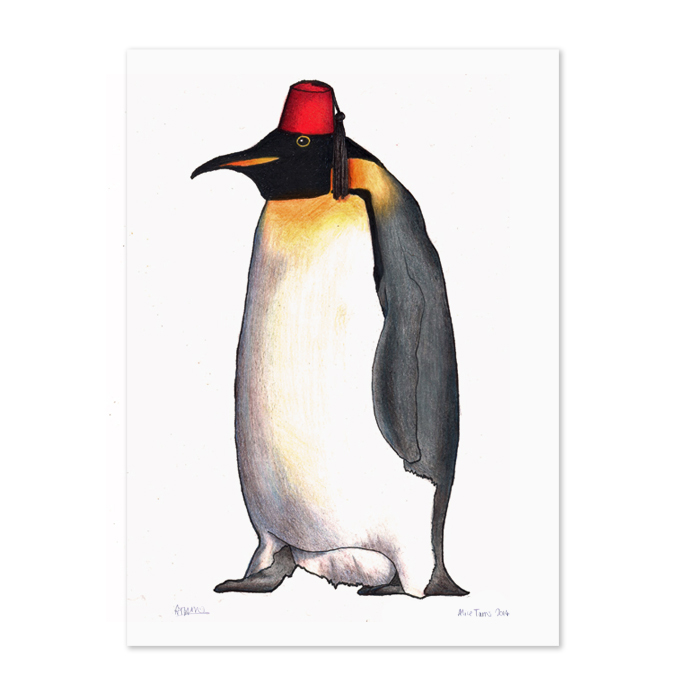 'Emperor Penguin in a Fez' Print
A classic 'bird in a hat', still popular. Emperor Penguins were obviously born to wear Fezes.
Available in A4 (8.3 x 11.7 inches)
Open edition, each print is signed and dated at the bottom.
Professionally printed onto 230gsm Splendorgel paper, they're as close to the original illustrations as possible.
Safely shipped wrapped in cello and board backed for the journey.